Diagnostic Tests
---
Park House Veterinary Centre offers a complete range of services to provide the highest standards of care for your pet. If you would like to discuss your pet's individual requirements, or to register with the practice, please contact us on 01785 252846 or pop in and see us.
Radiography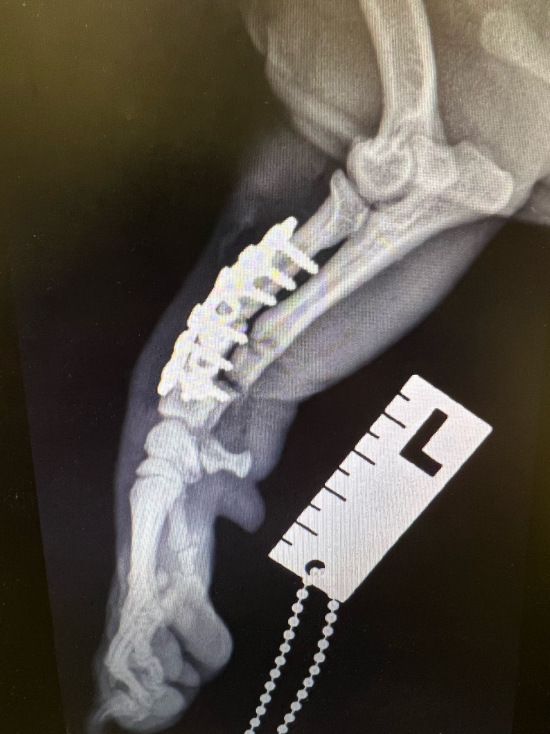 Our digital radiography suite allows multiple radiographs to be obtained quickly and efficiently. These are then interpreted by our experienced vets.
Dental Radiography
Our computer dental radiography allows an accurate assessment of your pet's dental health. Similar to when we see a human dentist, radiographs are used to look for erosion and fracture of the tooth, decay and health of the underlying jaw bone.
Unfortunately, our patients don't often complain of tooth ache so this is one way that we can ensure they receive the best possible care and keep their mouths healthy.
Dental radiographs are available for any patient coming in with us for dental treatment- please discuss this with your vet at the pre-operative assessment or with the nurse on the day of your pet's admission.
Ultrasonography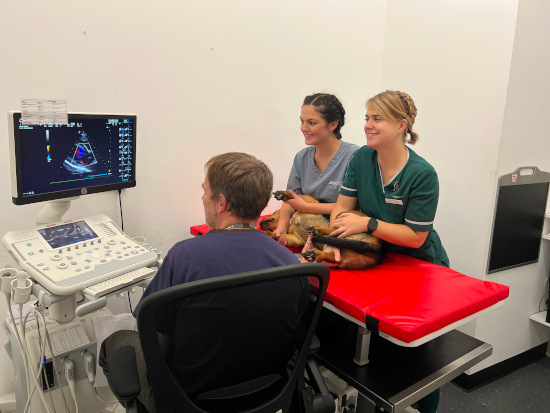 We are fortunate to have two ultra-modern, range topping ultrasound machines. In the expert hands of our vets these are excellent tools to take images of internal organs within the abdomen and chest cavities. Ultrasound is also used to perform echocardiography.
Echocardiography allows our vets to measure the size of your pet's heart, the thickness of the heart muscle and the health of the heart valves. This is normally performed in the vast majority of cases without the need for sedation or anaesthesia. This is often coupled with an electrocardiogram which measures the electrical activity of the heart.
Electrocardiogram (ECG) and Holter Monitoring
ECG is the test used to measure the electrical activity of the heart. This is often combined with an ultrasound of the heart called an echocardiogram. Sometimes, it is necessary for our patients to wear a Holter monitor for 24 hours at home, to allow us to see any heart abnormalities that may be occurring away from the practice.
Video Endoscopy
This is a small, flexible camera that allows us to look inside the stomach and intestines in a minimally invasive way. This is used to collect small biopsies which can be sent to the laboratory to diagnose a range of problems. It can also be used to remove foreign material from the stomach and oesophagus.
To date we have removed balls, underwear, socks, fish hooks and kebab sticks using this method! This often avoids the need for more invasive surgery.
Video Bronchoscopy
Similar to endoscopy, this small, flexible camera is capable of examining the small airways within the throat and lungs. This can often be used to take samples for diagnosis and to remove foreign material that shouldn't be in the airways such as grass seeds.
In-House Laboratory
We have an extensive in-house laboratory including state of the art blood testing machines for assessing haematology, biochemistry and coagulation profiles.
We are also one of a few practices to be able to offer cytological assessment of biopsies in-house. This means we can take a needle biopsy during a consultation and have a diagnosis within a few hours.
We also perform in-house urine testing. Our daily collection of external laboratory samples allows a fast turnaround for results.