Travelling Abroad With Your Pet
---
To travel abroad post-Brexit you now need to get an Animal Health Certificate (AHC) as UK passports are no longer valid. If you have a European passport (not issued within the UK) that is up-to-date with rabies vaccinations it may still be valid for travel, so please bring it in for one of our Official Veterinarians to check.
UK vets are no longer allowed to update European passports with rabies vaccinations. When you book an appointment, we will send you a form to complete prior to your practice visit. This will contain vital information that you need to supply us with before the AHC can be issued.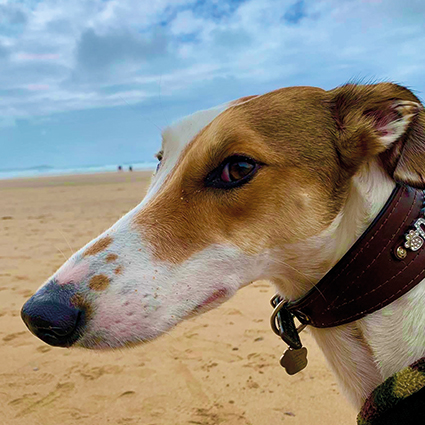 To obtain an animal health Certificate your pet must;
Have a microchip
Have a valid rabies vaccination (this can be done from 12 weeks of age) and at least 21 days must have lapsed before we can issue the Animal Health Certificate. We will require evidence of this in a vaccination card or passport. Please bring all paperwork to your appointment.
You must book an appointment with one of our Official Veterinarians between 0-10 days before travel. We do ask that you give us at least 24 hrs to prepare the certificate and that the owner that will be travelling with the pet comes to this appointment with the relevant microchip and rabies vaccination paperwork. They will be required to sign a document during that visit.
If travelling to Malta, Ireland, Finland and Norway your dog will need tapeworm treatment 24-120 hours before entering these countries. You will also need tapeworm treatment if you are returning to the UK within 5 days.
The certificate will cover your pet for one journey and for four months of onward travel in Europe.
You must visit a European vet 24-120 hours before you return to the UK with your dog for tapeworm treatment, which they will record on the AHC.
It is your responsibility to check your pet's requirements have been fulfilled for travel. Please visit www.gov.uk/taking-your-pet-abroad.