Advanced Imaging (MRI and CT)
---
Magnetic Resonance Imaging (MRI)
This advanced form of imaging is excellent for looking at soft tissues. It is especially good at looking at the spinal cord and brain, but also other areas such as the knee for meniscal injury.
Computed Tomography (CT)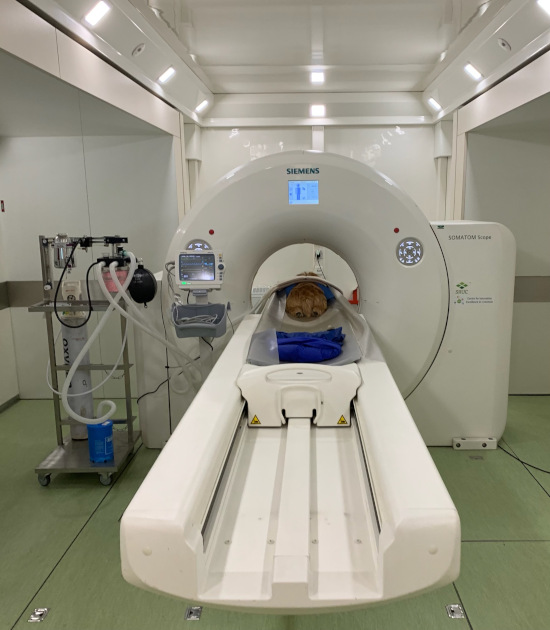 This advanced form of imaging uses X-rays to create a 3-Dimensional (3D) image. This is especially useful when looking at the internal bone structure of complicated joints such as the elbow and ankle.
We also use CT to fully examine the abdomen and chest cavities looking for abnormalities.
CT is considered a gold standard method of screening for cancer spread and helps our surgeons plan surgeries. We can also use CT in the diagnosis of spinal problems, and to plan fracture repairs and create 3D models to aid in the correction of limb deformities.
We work with Burgess Diagnostics to provide the CT and MRI service. We are happy to take referrals from other veterinary practices.